November 3, 2017 (Abbotsford, B.C.) – The biggest and brightest holiday experience in the Valley returns Saturday, November 18th at 5:00 pm to Highstreet Shopping Centre with their 5th annual Highstreet Holiday Show and Tree Lighting. Highlights of this free show includes the lighting of a dazzling 65 foot Christmas tree, one of the tallest in Canada, along with Santa's arrival to Highstreet. Other crowd favourites include Rudolf, Frosty, Spandy Andy the dancing elf, a 40-piece marching band, festive dancers, and to top it all off – a magical snowfall. Highstreet's 30-minute live show includes a multi-media light display utilizing 6,000 tri-color LED bulbs set to seasonal musical favourites.
"Once again, we're excited to bring this holiday tradition to the Fraser Valley and delight our guests with a truly spectacular outdoor show," says Markus Griesser, General Manager, Highstreet.
Festivities begin on November 18th with live shows running every Saturday at 5:00 pm until December 16th. Holiday shopping hours begin Sunday, November 19th, with stores open 10:00 am to 9:00 pm, Monday through Saturday, and 10:00 am – 7:00 pm on Sundays. Highstreet is located at 3122 Mt Lehman Road, Exit 83 off HWY 1. For more information on the Fraser Valley's premier shopping, dining and VIP theatre destination, please visit www.HighstreetFV.com
Additional Highstreet holiday festivities include:
PHOTOS WITH SANTA November 19 – December 24
Visit Highstreet's oversized Holiday Gift Box, home to Santa and his beloved elves. The private experience allows each family to have a perfect photo moment with Santa. Photos are $20 and include a high resolution digital image and a free 5X7 print, compliments of London Drugs. Visit www.highstreetfv.com for Santa Hours. Mondays are by appointment only.
Please call (604) 381-3934 to book.
SANTA'S MAILBOX November 19 – December 10
Drop off your holiday wish list to Santa in Highstreet's oversized mailbox, located inside the Post Office at London Drugs. Santa's helpers will collect the letters and ensure a personalized note comes back to you from the jolly man himself. For every letter collected, Highstreet will donate a can of food to the Abbotsford Food Bank. Letters must be received by December 10 in time to reach the North Pole.
GIFT WRAPPING + PERSONAL SHOPPING November 19 – December 24
Complimentary gift wrap is offered all season long by donation to Run for Water, Letishas's Well. Drop by the holiday gift wrap station at Highstreet's Guest Services. Personal shopping is available, as well as Highstreet gift cards.
BLACK FRIDAY November 24
Black Friday marks the beginning of the holiday shopping season with amazing sales and promotions. Hours are 10:00 am – 9:00 pm.

LOVING LOCAL CHRISTMAS MARKET December 6 - 9
Handmade at Highstreet is presented by Loving Local and runs December 6 - 9 in Unit J150, across from GNC. Visit lovinglocal.ca for market details.
BOXING DAY December 26
It's an annual tradition. Shoppers won't want to miss out on some of the best sales of the year. Highstreet will be open 10:00 am – 7:00 pm. That's 8 hours of shopping, dining and amazing deals!
ABOUT HIGHSTREET SHOPPING CENTRE
Highstreet is a 600,000 square foot outdoor shopping centre bringing urban lifestyle shopping to the Fraser Valley with an open-air retail, dining and entertainment experience. The three level centre includes fashion, food, services and VIP theatre on the podium level. Anchor tenants include Sephora, Walmart Supercentre, London Drugs, H&M, Marshalls, OLD NAVY and Cineplex VIP Cinema. www.HighstreetFV.com
MEDIA CONTACT
Tanis Sullivan
Tanis Sullivan Communications
604-230-8008
tanis@tanissullivan.com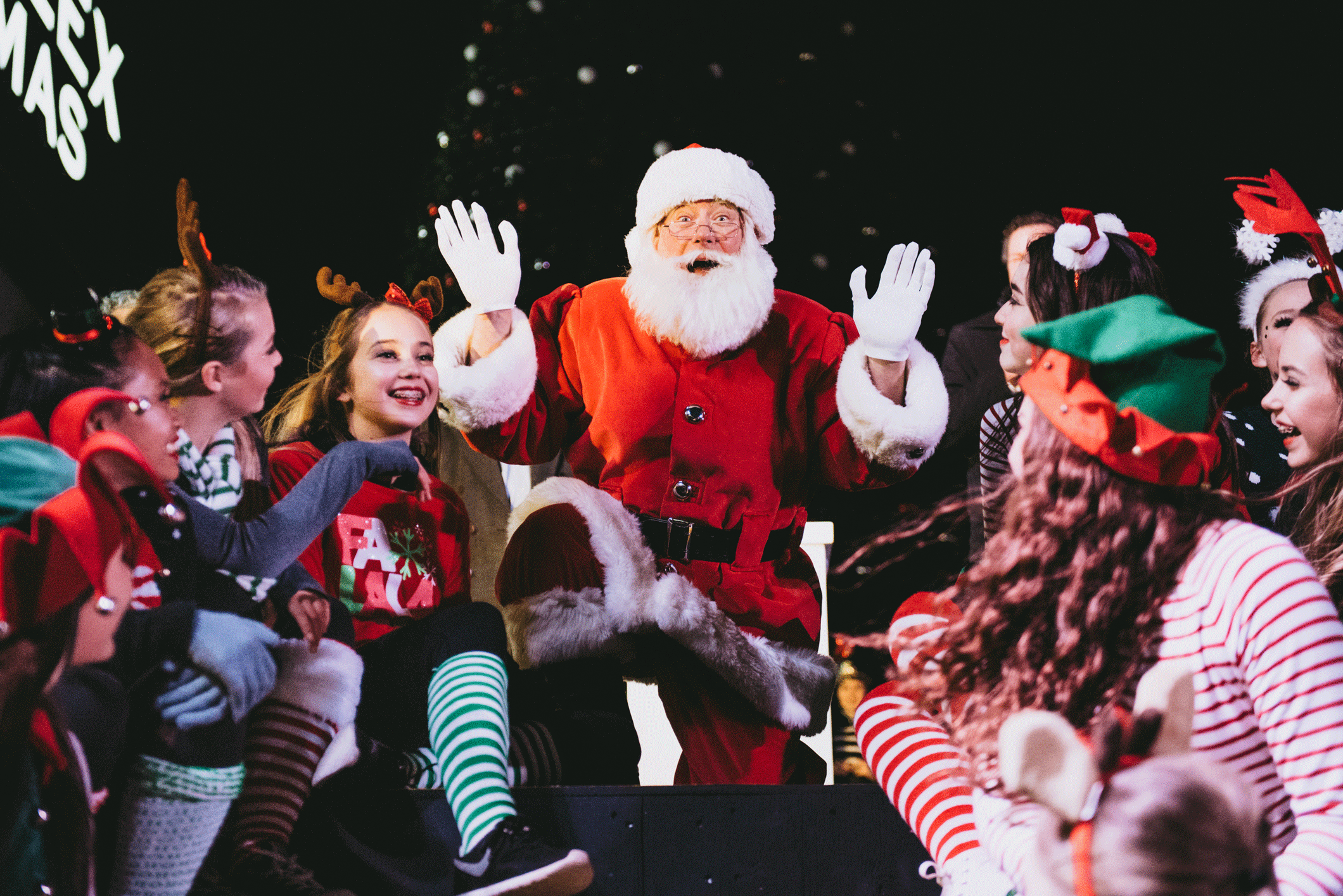 Highstreet gives the gift of the biggest & brightest holiday show in the Fraser Valley!